Tony Kern, BA, MPA, MMAS, Ed.D., Lt Col, (USAF, Ret.)
Chief Executive Officer, Chief Learning Officer
My quest for understanding human performance began in tragedy, when two of my former students crashed a perfectly functioning B-1 Bomber into a ridgeline on a moonless night in 1992.
For the next several years, I studied and wrote tirelessly as a way to come to grips with where I might have had failed them. Ten years and three books later, I received a phone call from a senior military officer asking if I could help them with a human performance problem they were experiencing—and Convergent Performance was born.
I'm not a very smart guy, but I am a slow-and-steady learner. What I lack in innate intelligence is compensated for by an insatiable appetite to know why well-intended, well-trained people sometimes fail tragically, or never reach their full potential. I've written nearly 3,000 published pages on this topic, and feel that the more I learn, the less I know for sure. What I do know for certain is that we need a reawakening of the human spirit when it comes to personal accountability and responsibility for our own performance. Over the years, we have discovered several keys that make this awakening happen, and we seek to share them with you. It's our passion, our mission, and our reason for being.
Reading Recommendations: The Logic of Failure: Recognizing and Avoiding Error in Complex Situations, by Dietrich Dörner; The Undoing Project: A Friendship that Changed our Minds, by Michael Lewis; The Killer Angels, by Michael Shaara.
Captain Chris Lutat, B.A., ATP (DA-20, MD-11, B-777)
Being a founding member of Convergent Performance has been one of the most interesting and rewarding aspects of my career in aviation.
Right from the founding of our Company in 2003, Convergent Performance has allowed me to pursue contemporary aviation issues alongside some of the best thinkers and support staff in the Aviation Safety community. And as a former Coast Guard aviator, I've always associated aviation with saving lives. At Convergent Performance, we don't operate airplanes but we provide services that save lives—allowing me to combine two passions in the service of the broader aviation industry. I don't know of any other company in our category that has as much experience or know-how when it comes to addressing the complexity of the human-machine relationship, or that does it with the same rigor.  
Reading Recommendations: When I share literature recommendations with fellow professionals, always at the top of the list are two authors who have taught me much about the human-machine relationship: Gary Klein and Henry Petroski. Their rigorous exploration of contemporary safety issues is inspirational and instructional, and every edition that I own written by each of these researchers is full of highlights and notes written in the margin. 
Kenneth D. Stahl, M.D., F.A.C.S.
I learned how to fly airplanes right along with learning how to do surgery, and these two parallel loves came together the day my three partners and I started Convergent Performance in the dining room of my house.
Although I've never flown for any of the flag carriers, I fly my own airplane for charity missions and medical transportation. I've spent about as much time in the cockpit as in the operating room, where I perform heart surgery and train residents to do procedures, as well as how to think about problem solving and avoiding errors.  
Our work at Convergent Performance has made two of my career goals possible: I have taken the safety science from my Airline Transport Pilot certificate training right into the hospital to develop a mindset and training curriculum for healthcare providers to mitigate small mistakes before they end up as patient tragedies. I look back at the residents and medical students I have trained as force multipliers for my own surgical skills and error avoidance methods. I may never know who they help in their future careers, but I know they take my lessons along with them. The same is true for our work in aviation; while I don't fly with most of the pilots I train, I know they hear my voice in the back of their heads as they make their own flight safety decisions. 
Reading Recommendations: Two of my favorite authors are Laurence Gonzales and Malcolm Gladwell. They both encapsulate one of my favorite mental exercises, called "metacognition," or thinking about the way we think about things. Gonzales' book, Deep Survival: Who Lives, Who Dies, and Why, is a must-read, and I've gifted it to my kids and everyone else who wants to avoid life threatening situations. Another of his great books is, Surviving Survival: The Art and Science of Resilience. Gladwell has numerous books that are great reads, but two lesser known books, David and Goliath, and What the Dog Saw, are particularly worthwhile. 
Shae Comstock, B.A.
Director of Business Development
I'm privileged to work for a company that helps high-risk industries improve their culture by advancing individual performance and efficiency. The programs we offer not only help companies save time and money on insurance claims, but more importantly the work we do saves lives. I love having the opportunity to truly get to know the individuals that make each company we work with a safer, better place. 
Reading Recommendation: Ghost Riders of Baghdad: Soldiers, Civilians, and the Myth of the Surge, by Daniel A. Sjursen; The Medal by Richard Galloway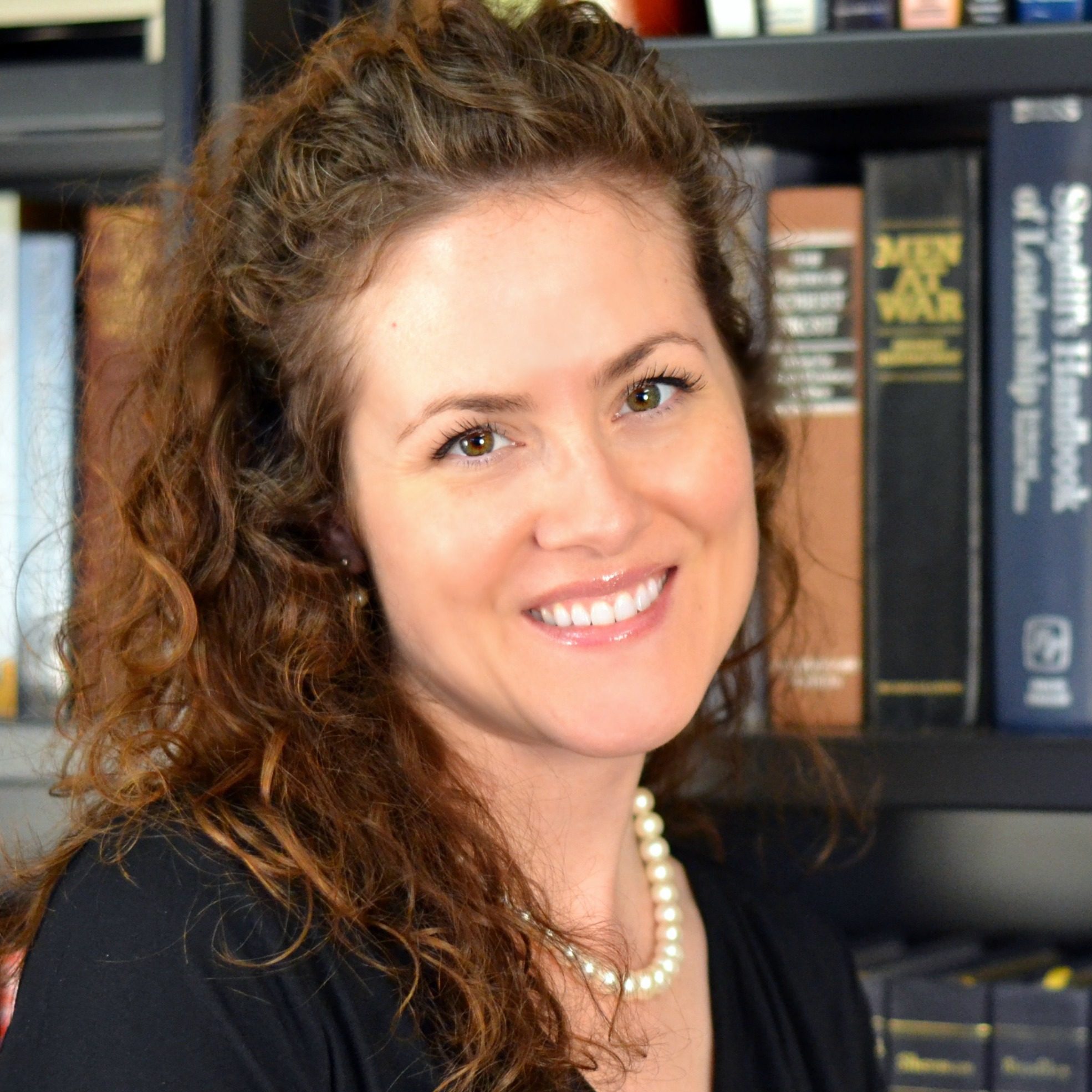 Marcie Miller, A.A., B.A.
Director of Creative Services
Convergent Performance provides me the support and tools in my professional development as the Graphic Designer and more recently, the lead in creative services. Everyone has a niche in the company, but the owners and managers know it's our company as much as theirs. They care about us and help us to grow, strive to learn new skill sets, and appreciate us. 
Reading recommendations: The Count of Monte Cristo, by Alexandre Dumas; Alas, Babylon, by Pat Frank 
Paul Miller, B.A.
Technical Writing and Content Manager
Convergent Performance provides me the opportunity to work in a dynamic and ever-changing small business environment, where one moment I can be editing an emergency procedure checklist, the next I'm reviewing cutting-edge training videos, and then I'm troubleshooting a computer issue or researching the latest cyber threat. More importantly, I work at Convergent Performance because I believe that the content we offer improves people's safety and effectiveness, and even saves lives.
Reading Recommendations: The Miracle Morning, by Hal Elrod; The Hero with a Thousand Faces, by Joseph Campbell.
Becky Young
Director of Finance and Company Compliance
I wear many hats at Convergent Performance (as all of us do), but I especially like keeping track of the company's finances. As the Director of Finance and Company Compliance, I get to play a vital role keeping the small business machine running: paying the bills on time, tracking the accounts receivable for costing, policy and procedure monitoring for efficiency in our work, payroll duties, and so much more. My favorite part of the job is saving the company money and providing the owners with information that help them plan for the future. What we do is important, because by putting together the right tools and the right people, we help organizations in many industries develop safer work environments. Our end goal is to save lives, and by tracking Convergent Performance's finances and policies, I have a small part in that.
Reading Recommendations: Churchill: Walking with Destiny, by Andrew Roberts; Mere Christianity, by C.S. Lewis.
Jermaine Cadogan, Maj. (USMC, Ret.)
Courseware Developer and Lead Instructor
By utilizing my experiences in the USMC, I have been able to serve as a lead instructor for Convergent Performance. I currently fill the role of being a program manager for US Navy Reserves Aviation Maintenance Never Events and my personal motto is "Wherever you go, leave the place better than you found it."
Brooke Moreilhon, B.S.
Digital Marketing and Operations Coordinator
As a recent college graduate, Convergent Performance gives me a place to further practice professionalism and develop my skills as a digital marketer, team member, and leader. I love having the opportunity to get involved with Convergent Performance's projects while also being able to learn and grow with the help of an amazing team.
Andrew Magpoc
Audio/Visual Media Specialist
Being part of the Convergent Performance team allows me to apply the skills and experience I have in video production towards making a positive impact in high-risk companies. I enjoy working for Convergent Performance knowing that our work helps companies create better and safer work environments.
Reading Recommendations: Rebel without a Crew, by Robert Rodriguez; Tesla: Man Out of Time, by Margaret Cheney.
Gary Grass, CP, AME M1, M2
Certified Instructor and QA SME
Convergent Performance is perhaps the most influential, life-changing professional organization that I have encountered. Their team is humble, engaged, motivated, and inspirational—they remind me of what it means to embrace the untapped potential within oneself, to leave cruise control alone, to consistently recognize, embrace, and practice deliberate acts of professionalism in private and in professional life. My colleagues are a constant reminder of what the pursuit of professionalism brings forth in a person, and I can only hope to inspire others as my colleagues who continue to inspire me.
Reading Recommendations: Atomic Habits, by James Clear; Circe, by Madeline Miller.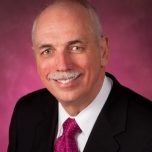 Captain Ryan Swah, B.S.A.E, M.S.A.E, M.S.A.S, ATP, Captain (USN, Ret), (B727, MD-10, MD-11)
I am a third-generation pilot—my grandfather flew for TWA and my father was an Air Force pilot, so I started out very interested in aviation. This led me to obtaining my Bachelor's and Master's degree in Aerospace Engineering. From there I flew for the Navy for 26 years and for two major airlines for 34 years.
I was one of the initial cadre of employees at Convergent Performance. Working at Convergent Performance has allowed me to use my passion for airline standardization and checklist development to improve both military and civilian aviation departments. As a retired pilot, working at Convergent Performance allows me to continue to offer my insights and knowledge to help companies become more safe and more standard.
Reading Recommendations: Outliers: The Story of Success, by Malcom Gladwell; Are You Smart Enough to Work at Google?, by William Poundstone.
Captain Christopher J. Stickney, B.S. ATP DA20, B-757, B-767, B-777
Convergent Performance

Project Lead

 
While at Convergent Performance, I have been involved with the automated procedures design and development for the Marine Corps and Coast Guard transition into the C130J.  I was the principle investigator and author for the RCAF Automation Policy and Planning Development (APPD) report, that analyzed the automation procedural strengths and weakness of the existing mix of Canadian fixed and rotary aircraft (BE90, B412, CC-130H, CP-140, EH-101, A310 and C-17).
Jānis Nagy, M.S., B.S., LCDR (USCG, Ret.)
Certified Performance Technologist and Project Management Professional
My twenty-year career in the U.S. Coast Guard combined with as many in management consulting has taught me that the range of your experience has very much to do with what value you bring to the table on every task or project.  Thinking outside the box and bringing innovative solutions to modern problems is much easier when you've lived outside one box most of your career.
Reading Recommendations: No surprise based on my lead-in, Range: Why Generalists Triumph in a Specialized World written by David Epstein had a significant impact on me, reinforcing what I've always felt about being pushed into one functional role.  Another recent addition to my best of list, Loonshots: How to Nurture the Crazy Ideas That Win Wars, Cure Diseases, and Transform Industries by Safi Bahcall.  Awesome book!  A must read for organizational leaders that truly want to innovate but struggle to make it a reality within their organizations. If I'm looking for distraction I go for Carl Hiaasen, Kyle Milles, Mark Greaney and several other solid fiction writers.
Greg Sundgaard, M.S., B.S., Capt. (USCG, Ret.)
Certified Instructor and QA SME
As a helicopter pilot privileged to 'wear the cloth of our country' as a 27-year veteran of the U.S. Coast Guard, I had the opportunity to be part of a wide variety of missions that challenged us. I use the word us deliberately—because, as I've said many times over the years, the greatest accomplishments of my life and career have been as part of a team. These teams helped make an impact in the lives of the individuals and the families we were privileged to serve—and the same goes for the team here at Convergent Performance. I see and feel the same dedication and passion to give a maximum effort in order to be there for our customers and clients when they need us most. It's not hyperbole to say that we're saving lives here at Convergent Performance, because we know that we have the opportunity to do just that...
Jim Bridwell A.A., B.A., ATP (727, 737, Be1900, SW4)
Certified Instructor and QA SME
Working for Convergent Performance is a great way to keep my mind active, and it allows me to give back to the aviation industry as a human factors instructor. Human factors training is constantly evolving, and I feel privileged to contribute to its growth and have an impact on improving aviation safety. Every time I teach, I marvel at the ways our curriculum both contributes to industry safety, while also showing people their personal growth potential, both on and off the job. I wish I had been exposed to this type of training early in my own career. 
Reading Recommendations: Band of Brothers, by Ernest K. Gann (Not the D-day story); Captain Cook in Alaska and the North Pacific, by James K. Barnett; The Art of War, by Sun Tzu; Lifetime Plan for Success, by Dale Carnegie.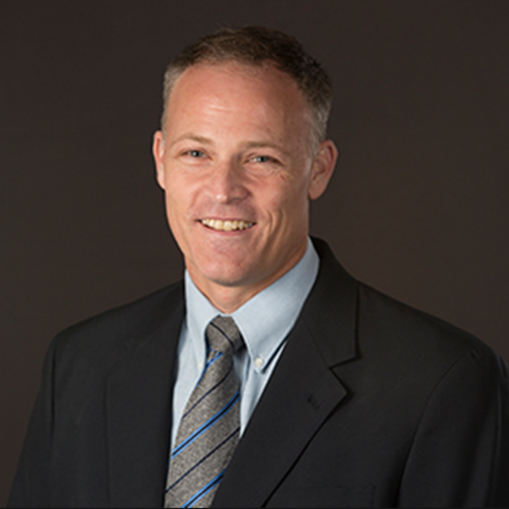 Troy Smith, B.S., M.S., Special Agent (FBI, Ret.), ATP
Certified Instructor and QA SME
What I enjoy most about Convergent Performance is they know how to make the most of the present, while looking to the future with an eye toward perfecting human performance and accountability.  They are not afraid to think outside the box and challenge themselves and others. Soon after my appointment as the Aviation Safety Program Manager for the Federal Bureau of Investigation, I was introduced to the Global War on Error by Convergent Performance.  That experience left an impression on me that I will never forget.  In the interim, there have been many other great lessons that no doubt increased my work performance and made me a better Safety Manager, pilot, flight instructor, FBI Special Agent, father and friend.  For over a decade, I have known the staff at Convergent Performance to be talented, highly motivated, skilled at what they do, and great people to be around.  I'm grateful to be a part of the Convergent Performance team. 
Reading Recommendations: One Gallant Rush, by Peter Burchard; The Four Agreements, by Don Miguel Ruiz; Longitude, by Dava Sobel. 
Want to chat with one of our Convergent Performers?