"Things work, because they work in a particular configuration, at a particular scale,
and in a particular culture."
—Dr. Henry Petroski, Duke University
Have you found yourselves stuck in documentation hell? Contact us for help with:
Administrative Guidance

Flight Operations Guidance

Operational Checklists

Complete Review and Overhaul
This is not an all-inclusive list. Our technical writing team can handle any type of documentation needs your organization might have.
Organizations function smoothly with up-to-date official guidance tailored to their scale, configuration, and culture. Since 2003, Convergent Performance has been providing diverse aviation operations around the globe with flight operations guidance in the form of administrative manuals, flight, performance, and automation publications, and operating checklists.
What We Do
The first step in our process is a thorough review of your existing documentation as well as discussions with your key stakeholders and end-users to determine the needs and desires for the product. From there, we manage the process of gathering input from Subject Matter Experts, designing and formatting documents, writing new content, and organizing the material and layouts.
The development proceeds in repeating cycles, with a period of document development capped by time for your review and/or a review workshop. Inputs from your review are then meshed with further development and the cycle repeats, either based on a set end schedule or product viability, per the contract. We handle everything throughout this process, from the formatting of the document, to the arrangement of reviews and workshops, to the publication details on the final documents.
Our past performance in human factors and procedural design, combined with your unique configuration, culture, and subject matter experts results in enduring and practical guidance that will modernize your documentation and align it with long-term organizational objectives.
Samples images below show the cover and an inside page sample Emergency Procedure from a flight manual.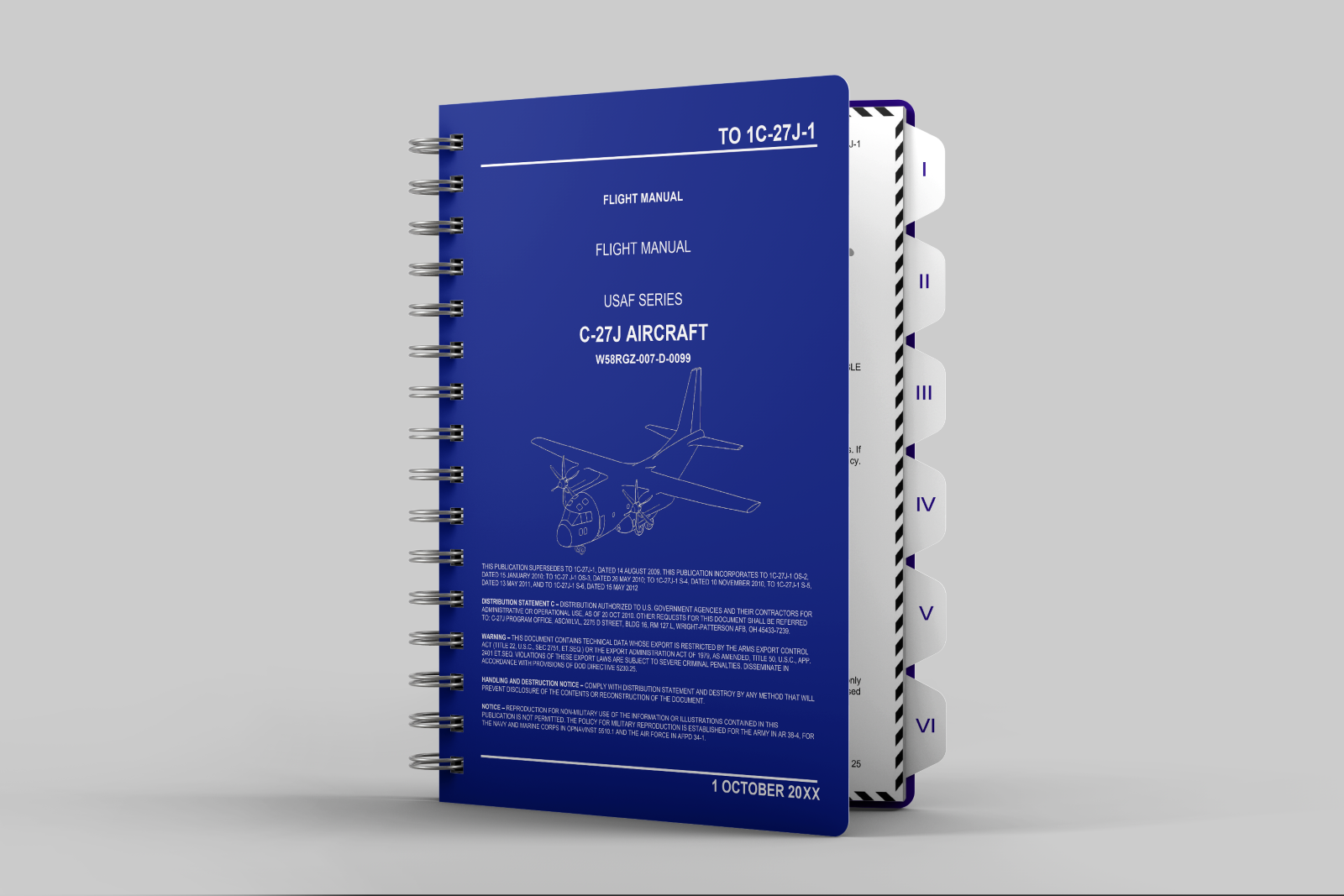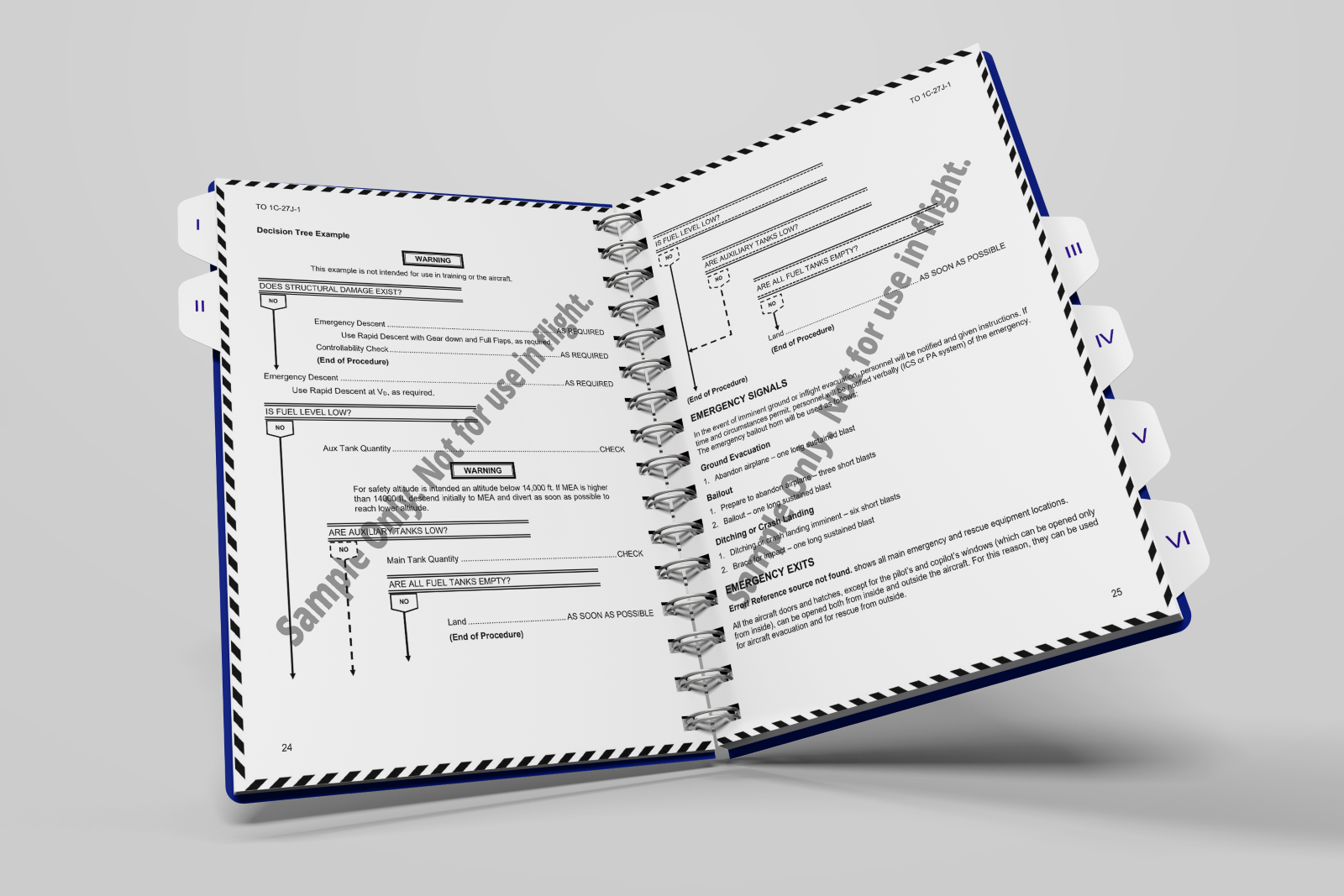 Contact us to find out how we can rewrite, refine, or reimagine your documentation.