Tony Kern, B.A, M.A., Ed.D., Command Pilot (USAF, Ret.)
Chief Executive Officer, Chief Learning Officer
My quest for understanding human performance began in tragedy, when two of my former students crashed a perfectly functioning B-1 Bomber into a ridgeline on a moonless night in 1992.
For the next several years, I studied and wrote tirelessly as a way to come to grips with where I might have had failed them. Ten years and three books later, I received a phone call from a senior military officer asking if I could help them with a human performance problem they were experiencing—and Convergent Performance was born.
I'm not a very smart guy, but I am a slow-and-steady learner. What I lack in innate intelligence is compensated for by an insatiable appetite to know why well-intended, well-trained people sometimes fail tragically, or never reach their full potential. I've written nearly 3,000 published pages on this topic, and feel that the more I learn, the less I know for sure. What I do know for certain is that we need a reawakening of the human spirit when it comes to personal accountability and responsibility for our own performance. Over the years, we have discovered several keys that make this awakening happen, and we seek to share them with you. It's our passion, our mission, and our reason for being.
Reading Recommendations: The Logic of Failure: Recognizing and Avoiding Error in Complex Situations, by Dietrich Dörner; The Undoing Project: A Friendship that Changed our Minds, by Michael Lewis; The Killer Angels, by Michael Shaara.
Captain Chris Lutat, B.A., ATP (DA-20, MD-11, B-777)
Being a founding member of Convergent Performance has been one of the most interesting and rewarding aspects of my career in aviation.
Right from the founding of our Company in 2003, Convergent Performance has allowed me to pursue contemporary aviation issues alongside some of the best thinkers and support staff in the Aviation Safety community. And as a former Coast Guard aviator, I've always associated aviation with saving lives. At Convergent Performance, we don't operate airplanes but we provide services that save lives—allowing me to combine two passions in the service of the broader aviation industry. I don't know of any other company in our category that has as much experience or know-how when it comes to addressing the complexity of the human-machine relationship, or that does it with the same rigor.  
Reading Recommendations: When I share literature recommendations with fellow professionals, always at the top of the list are two authors who have taught me much about the human-machine relationship: Gary Klein and Henry Petroski. Their rigorous exploration of contemporary safety issues is inspirational and instructional, and every edition that I own written by each of these researchers is full of highlights and notes written in the margin. 
Kenneth D. Stahl, M.D., F.A.C.S.
I learned how to fly airplanes right along with learning how to do surgery, and these two parallel loves came together the day my three partners and I started Convergent Performance in the dining room of my house.
Although I've never flown for any of the flag carriers, I fly my own airplane for charity missions and medical transportation. I've spent about as much time in the cockpit as in the operating room, where I perform heart surgery and train residents to do procedures, as well as how to think about problem solving and avoiding errors.  
Our work at Convergent Performance has made two of my career goals possible: I have taken the safety science from my Airline Transport Pilot certificate training right into the hospital to develop a mindset and training curriculum for healthcare providers to mitigate small mistakes before they end up as patient tragedies. I look back at the residents and medical students I have trained as force multipliers for my own surgical skills and error avoidance methods. I may never know who they help in their future careers, but I know they take my lessons along with them. The same is true for our work in aviation; while I don't fly with most of the pilots I train, I know they hear my voice in the back of their heads as they make their own flight safety decisions. 
Reading Recommendations: Two of my favorite authors are Laurence Gonzales and Malcolm Gladwell. They both encapsulate one of my favorite mental exercises, called "metacognition," or thinking about the way we think about things. Gonzales' book, Deep Survival: Who Lives, Who Dies, and Why, is a must-read, and I've gifted it to my kids and everyone else who wants to avoid life threatening situations. Another of his great books is, Surviving Survival: The Art and Science of Resilience. Gladwell has numerous books that are great reads, but two lesser known books, David and Goliath, and What the Dog Saw, are particularly worthwhile. 
Doug Downey, B.S., MBA, Lt. Col. (USAF, Ret.)
As a human reliability company with unique strategies, Convergent Performance is more than a global leader of Human Factors research, education, and training for high-risk industries.
In simple terms, we enable individuals to self-identify personal limitations, errors, and untapped potential. Despite having a successful career in the Air Force—where I conducted high-risk activities daily—when I reflect on that time, I realize I could have been much better and achieved so much more. Not through extra effort, but through increased self-awareness of my personal error patterns and the potential I was leaving on the table each and every day. 
Working at this incredible company motivates me to ensure our recipe for success is translated and delivered to every individual and organization in every high-risk industry where tolerances for error are small and overall collective potential can be vastly improved. Once these life skills are mastered, they easily translate to any job, and high performance becomes normalized in the form of safer operations and higher levels of compliance. 
Reading Recommendations: Think, by Malcom Gladwell; Nuts, by Jackie and Kevin Freiberg; The Iliad, by Homer; Uncommon, by Tony Dungy. 
Andy Kay
Media Development Specialist
I believe that Convergent Performance offers innovative and dynamic solutions to all high-risk industries, and a unique synergistic partnership approach with all of our clients. We are not experts in what you do—you are the experts. However, with our actionable and engaging solutions, we can help to encourage a more professional environment at your company, where the employees are safer in everything they do. This, along with the team of people I work with every day, is what energizes me to continually strive for more. 
Reading Recommendations: Reach for the Sky: The Story of Douglass Bader, by Paul Brickhill; Fate is the Hunter, by Ernest K. Gann.  
Shae Comstock, B.A.
Director of Business Development
I feel privileged to work for a company that helps high-risk industries improve their culture by advancing individual performance and efficiency. The programs we offer not only help companies save time and money on insurance claims, but more importantly the work we do saves lives. I love having the opportunity to truly get to know the individuals that make each company we work with a safer, better place. 
Reading Recommendation: Ghost Riders of Baghdad: Soldiers, Civilians, and the Myth of the Surge, by Daniel A. Sjursen.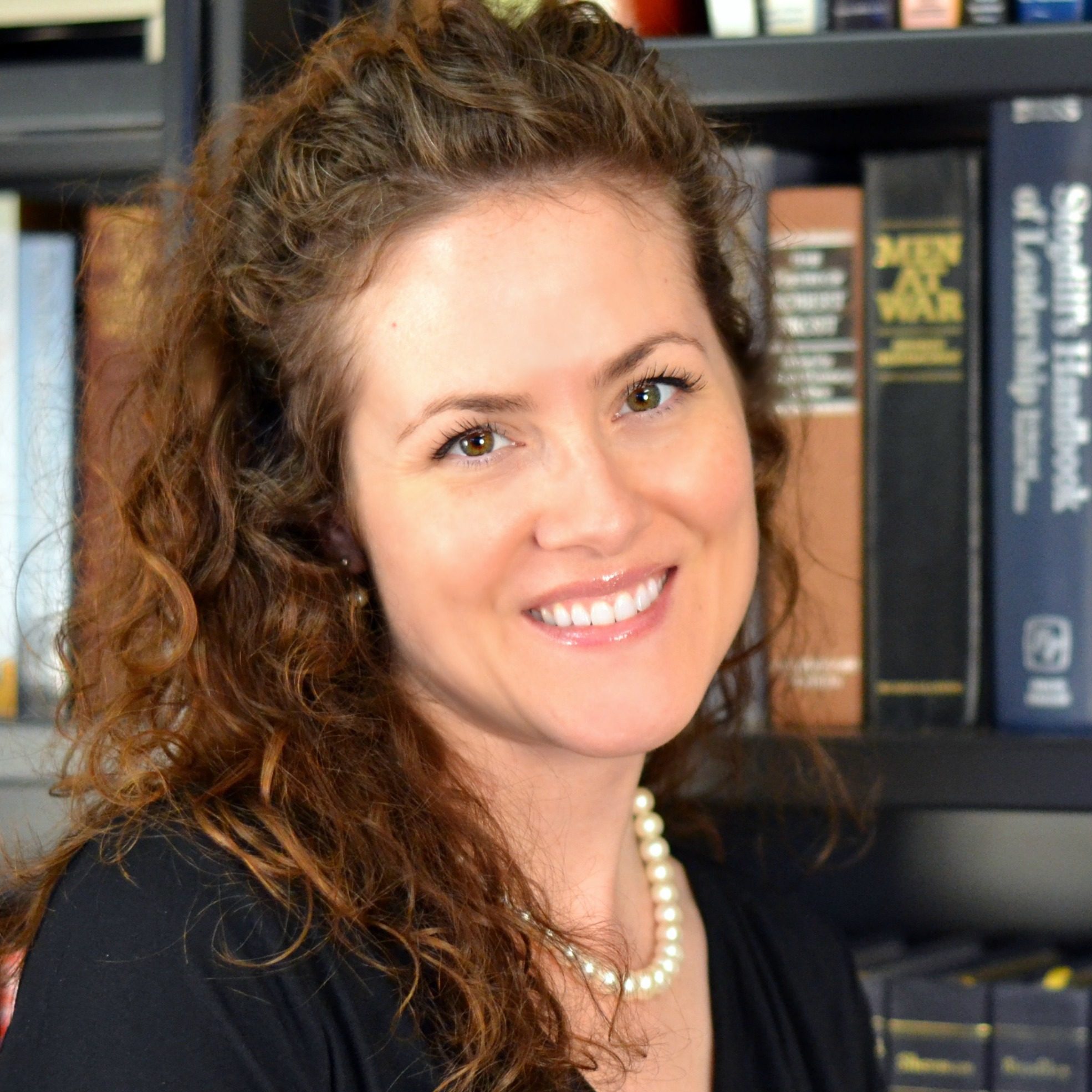 Marcie Miller, A.A., B.A.
Director of Creative Services
Convergent Performance provides me the support and tools in my professional development as the Graphic Designer and more recently, the lead in creative services. Everyone has a niche in the company, but the owners and managers know it's our company as much as theirs. They care about us and help us to grow, strive to learn new skill sets, and appreciate us. 
Reading recommendations: The Count of Monte Cristo, by Alexandre Dumas; Alas, Babylon, by Pat Frank 
Craig L. Prichard, B.S., MBA, Lt. Col.(USAF, Ret), CFII
Convergent Performance has allowed me to explore new ways to manage and mitigate risk, not only in a professional capacity, but in my personal life as well. Having the opportunity to go out amongst aviation enthusiasts and interact with mechanics, pilots, and management personnel has expanded my appreciation and respect for this dynamic profession. Finding ways to enhance individual, group, social/cultural behavior is an incredible challenge and one that brings immense satisfaction when genuinely and passionately pursued. 
Reading Recommendations: The Moral Compass, by William J. Bennet; 12 Rules for Life: An Antidote to Chaos, by Jordan Peterson. 
Paul Miller, B.A.
Technical Writing and Content Manager
Convergent Performance provides me the opportunity to work in a dynamic and ever-changing small business environment, where one moment I can be editing an emergency procedure checklist, the next I'm reviewing cutting-edge training videos, and then I'm troubleshooting a computer issue or researching the latest cyber threat. More importantly, I work at Convergent Performance because I believe that the content we offer makes people safer and even saves lives.
Reading Recommendations: The Miracle Morning, by Hal Elrod; The Hero with a Thousand Faces, by Joseph Campbell.
I wear many hats at Convergent Performance (as all of us do), but I especially like to crunch numbers—and there are a lot of numbers to crunch here! As the primary administrator, I get to play a vital role keeping the small business machine running: answering phones, ordering office supplies, keeping the company calendar, researching financial and tax issues, verifying payroll, and so much more. My favorite part of the job is saving the company money. What we do is important, because by putting together the right tools and the right people, we help organizations in many industries develop safer work environments. Our end goal is to save lives, and by helping Convergent Performance be successful, I have a small part in that. 
Reading Recommendations: Churchill: Walking with Destiny, by Andrew Roberts; Mere Christianity, by C.S. Lewis.
Andrew Magpoc
Audio/Visual Media Specialist
Being part of the Convergent Performance team allows me to apply the skills and experience I have in video production towards making a positive impact in high-risk companies. I enjoy working for Convergent Performance knowing that our work helps companies create better and safer work environments.
Reading Recommendations: Rebel without a Crew, by Robert Rodriguez; Tesla: Man Out of Time, by Margaret Cheney.
Greg Sundgaard, M.S., B.S., Capt. (USCG, Ret.)
Certified Instructor and QA SME
As a helicopter pilot privileged to 'wear the cloth of our country' as a 27-year veteran of the U.S. Coast Guard, I had the opportunity to be part of a wide variety of missions that challenged us. I use the word us deliberately—because, as I've said many times over the years, the greatest accomplishments of my life and career have been as part of a team. These teams helped make an impact in the lives of the individuals and the families we were privileged to serve—and the same goes for the team here at Convergent. I see and feel the same dedication and passion to give a maximum effort in order to be there for our customers and clients when they need us most. It's not hyperbole to say that we're saving lives here at Convergent, because we know that we have the opportunity to do just that—maybe not today, or tomorrow—but the impact we may have in helping prevent a mishap down the road, helping save a family from being on the receiving end of a call or visit no family ever wants to get, is an endeavor worthy of the best we have to offer. That's what the team here does day-in and day-out. It's why I was drawn to Convergent, and why I'm excited to be part of this fantastic team of passionate professionals who are dedicated to making a difference in the lives of the people we're fortunate enough to serve.
Reading Recommendations: Wild at Heart: Discovering the Secret of a Man's Soul, by John Eldredge; Undaunted Courage: Meriwether Lewis, Thomas Jefferson and the Opening of the American West, by Stephen E. Ambrose; Character in Action: The U.S. Coast Guard on Leadership, by Donald T. Phillips and James M. Loy; Exemplary Performance: Driving Business Results by Benchmarking Your Star Performers, by Paul Elliott and Al Folsom; First Things Fast: A Handbook for Performance Analysis; by Allison Rossett.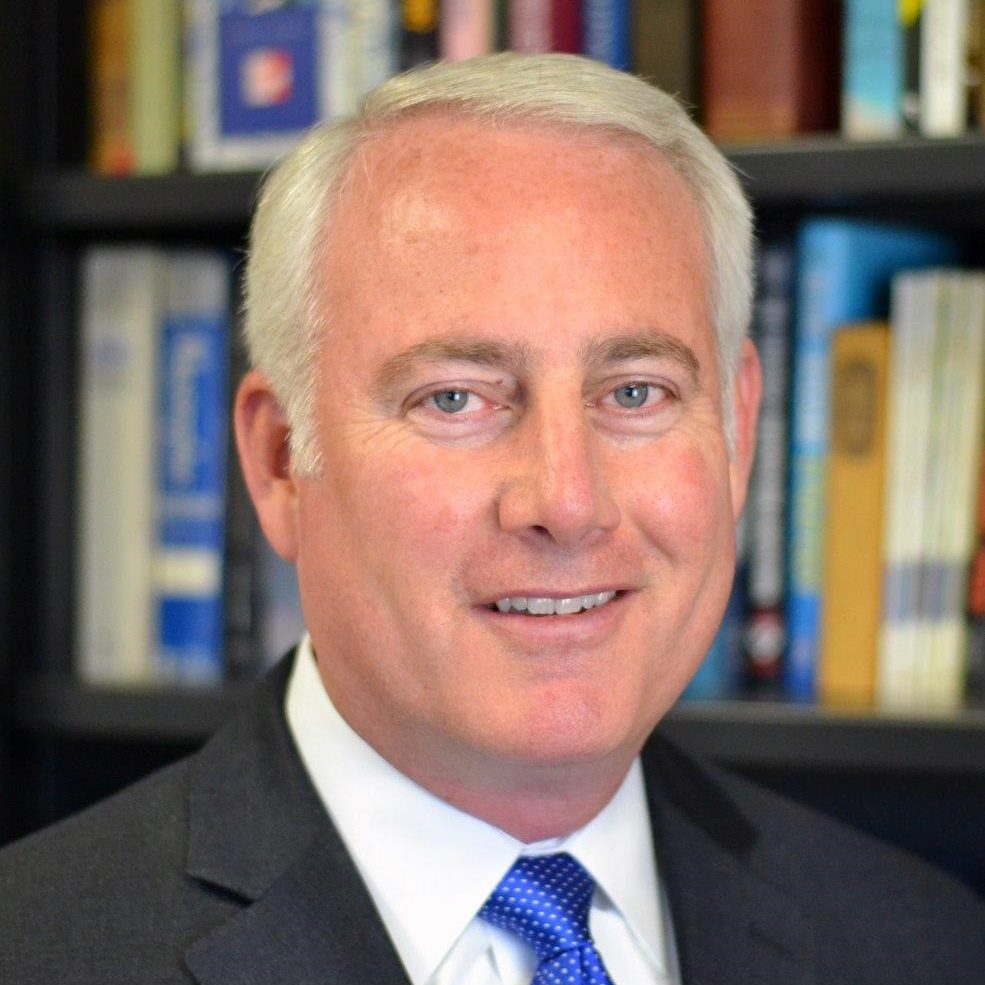 Rod Dorsey B.S., MBA, Col (USAF, Ret.)
Certified Instructor and QA SME
I am very excited to be returning to Convergent Performance and their mission.  After three decades in the military and subsequent work in the high-risk/high-performance professions of oil and gas and aviation, I'm honored to be back to focusing on improving the human element so necessary in high performing teams.  I am fully committed to helping programs accomplish complex things in a way that not only attains greatness in the achievement itself, but the process by which the thing was done.
There is so much data in our daily lives that it is easy to be distracted, taken off-task, and made less effective and safe.   I am intent on helping teams build trust and effective communications, clear and efficient processes, and maintain new standards for their industry and profession.  I believe that this is a task worthy of my best efforts and one to which I am all-in.

The Platinum Rule, by Michael O'Conner and Tony Alessandra; The First 20 Hours – How to Learn Anything Fast, by Josh Kaufman; The Signal and the Noise, by Nate Silver; The Meditations of Marcus Aurelius Antoninus by Marcus Aurelius.
Jim Bridwell A.A., B.A., ATP (727, 737, Be1900, SW4)
Certified Instructor and QA SME
Working for Convergent Performance is a great way to keep my mind active, and it allows me to give back to the aviation industry as a human factors instructor. Human factors training is constantly evolving, and I feel privileged to contribute to its growth and have an impact on improving aviation safety. Every time I teach, I marvel at the ways our curriculum both contributes to industry safety, while also showing people their personal growth potential, both on and off the job. I wish I had been exposed to this type of training early in my own career. 
Reading Recommendations: Band of Brothers, by Ernest K. Gann (Not the D-day story); Captain Cook in Alaska and the North Pacific, by James K. Barnett; The Art of War, by Sun Tzu; Lifetime Plan for Success, by Dale Carnegie. 
Darryl Dellarossa
Certified Instructor and QA SME
I grew up in Montana near an Air Force base, and loved to watch the F106 fighters flying around. My 5th grade teacher warned me: "Darryl, look up here, you won't make a living looking out the window at airplanes!" Boy, was she wrong—I was a military, FAA, and contract air traffic controller for 38 years. I have spent my life in military and civilian aviation pursuits: ATC, unmanned systems, and instruction. Convergent performance allows me to realize my true passion: being on the podium and training others to achieve their potential.
Reading Recommendations: An Army at Dawn, by Rick Atkinson; A Soldier of the Great War, by Mark Helprin; and The Last Stand: Custer, Sitting Bull, and the Battle of the Little Bighorn, by Nathaniel Philbrick.
Michelle C. Ruehl, M.A., B.S., Lt. Col. (USAF, Res.), ATP, CFII
Certified Instructor and QA SME
When I was in Afghanistan, we faced an aircraft accident—a tragedy. We lost four crew members and friends. It could have been prevented. After the crash, many of our squadron mates wondered what we could do to stop this from happening. We turned to Tony's book Redefining Airmanship. My husband was an evaluator pilot at the time, and he made copies of the performance pillars and handed them out to all the young pilots. We were desperate to start a cultural movement: awareness of our human factors, limitations, and challenges, and how to improve judgment both in the air and on the ground. As Aeschylus wrote in Agamemnon, "Wisdom comes through suffering. Trouble with its memories of pain, drips in our hearts as we try to sleep, so men against their will, learn to practice moderation." Wouldn't it be wonderful if we could learn to practice moderation and avoid some of that suffering?
Years later, I had the opportunity to work with members of Convergent on other projects and I noticed that each one had incredible self-awareness and passion for teaching human factors. I realized most of the things I do as an English teacher, flight instructor, equine therapeutic riding instructor, and mother all have the same things in common—helping people reflect inward and grow outward. Convergent Performance provides a space where I can continue this work and help others reach their personal and professional goals.
Reading Recommendations: Seven Pillars of Wisdom, by T.E. Lawrence; The Conscious Parent, by Shefali Tsabary; When Breath Becomes Air, by Paul Kalanithi; Agamemnon, by Aeschylus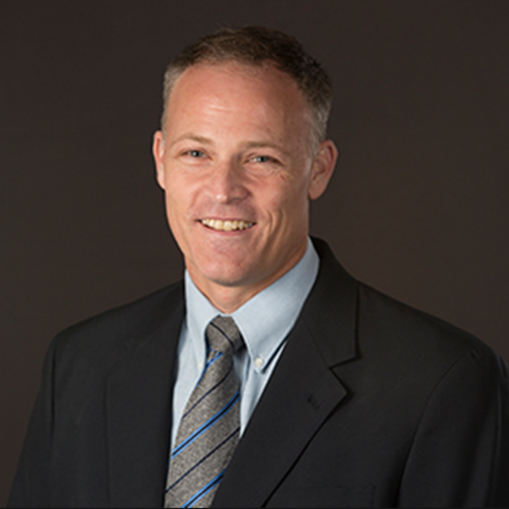 Troy Smith, B.S., M.S., Special Agent (FBI Ret.), ATP
Certified Instructor and QA SME
What I enjoy most about Convergent Performance is they know how to make the most of the present, while looking to the future with an eye toward perfecting human performance and accountability.  They are not afraid to think outside the box and challenge themselves and others. Soon after my appointment as the Aviation Safety Program Manager for the Federal Bureau of Investigation, I was introduced to the Global War on Error by Convergent Performance.  That experience left an impression on me that I will never forget.  In the interim, there have been many other great lessons that no doubt increased my work performance and made me a better Safety Manager, pilot, flight instructor, FBI Special Agent, father and friend.  For over a decade, I have known the staff at Convergent to be talented, highly motivated, skilled at what they do, and great people to be around.  I'm grateful to be a part of the Convergent Performance team. 
Reading Recommendations: One Gallant Rush, by Peter Burchard; The Four Agreements, by Don Miguel Ruiz; Longitude, by Dava Sobel.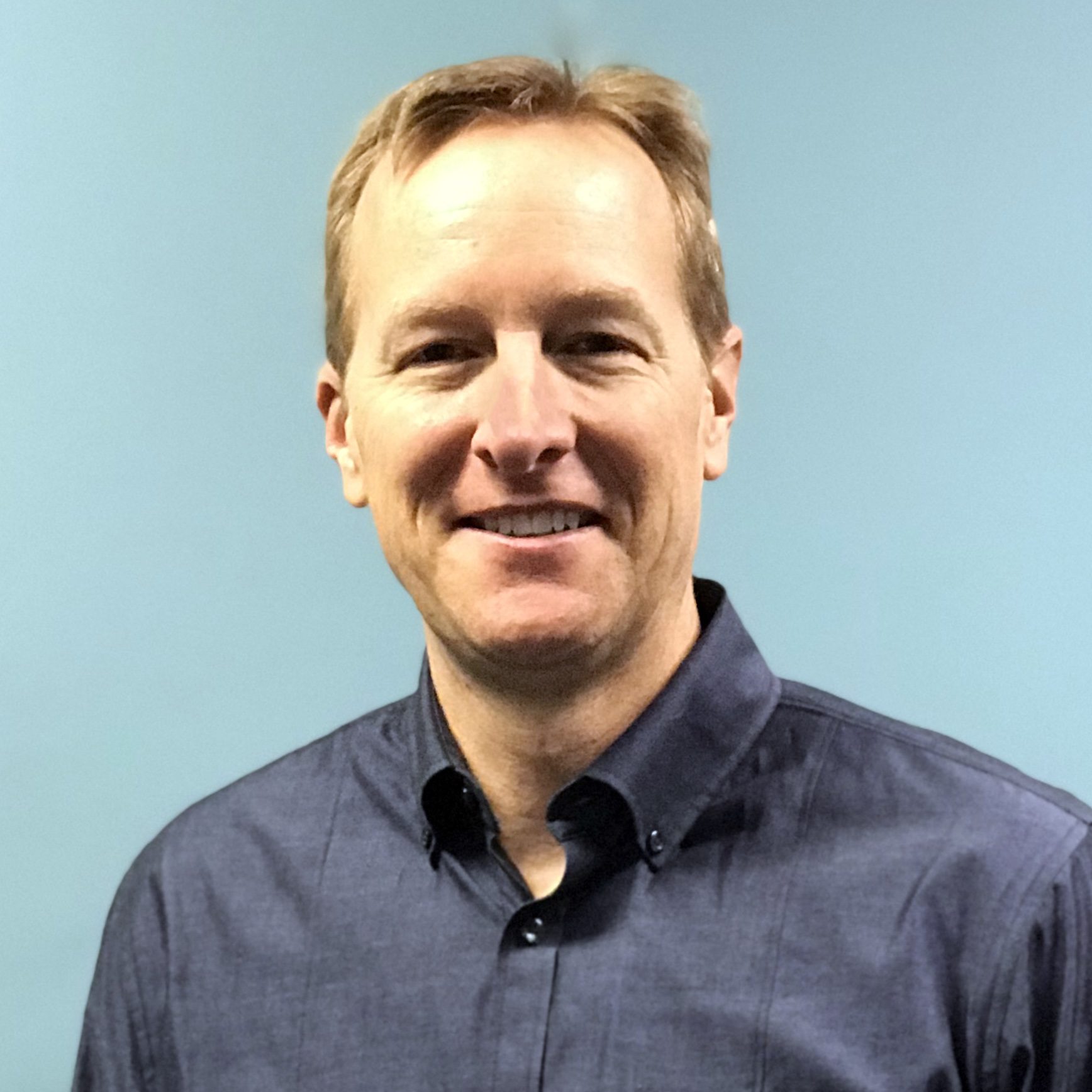 Doug Pratt, B.S., Lt. Col. (USAF, Ret.)
Certified Instructor and QA SME
Convergent Performance challenges me to understand myself better, realize where my weak points are, and give my best every time I step in the cockpit. It creates a deeper sense of humility about my own shortcomings, and how to best mitigate them. Every day that I fly I wonder, "Will today be the day that I lose the engine, or hit a flock of birds, or have the captain with the heart attack? Am I ready?" I think it is vital that as aviators we don't let our guard down both professionally and personally. 
Reading Recommendations: David and Goliath and Outliers, by Malcolm Gladwell; 12 Rules for Life: An Antidote to Chaos, by Jordan Peterson. 
Want to chat with one of our Convergent Performers?