Coming soon Year of the Aviation Mechanic Live Celebration recordings
Featuring videos from Astronaut Ron Garan, Dr. Bill Johnson and more.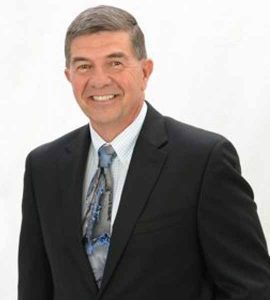 A Message from Convergent CEO, Dr. Tony Kern
Pretty much everyone in our industry knows that aviation mechanics are the unsung heroes of aviation. But that understanding has never seemed to migrate into providing the same kind of focused, world-class training or recognition that those "other guys" get. You know, the ones that sit up front, push a few buttons, and take credit for getting from point A to point B. Not to dismiss the efforts of these highly trained and skilled professionals that fly, but it has always seemed odd to me that the ones who are behind it all and maintain these finely tuned technologies seem to somehow fade into the background of our collective minds.
Of course, when something goes wrong, everyone is quick to recognize and publicize it. The panel that fell off in flight, or the landing gear pin that was left installed. When this is all we see or hear about with regard to the tens of thousands of professional mechanics, some start to wonder what is going on. Let me be clear about what I see.
The airworthiness of aircraft has never been in better hands. Millions of flights across our industry take place safely without notice. It's time we noticed.
I think it is well past time we corrected this oversight as an industry.
Industry-wide, I'm declaring 2022 as "The Year of the Aviation Mechanic."
To get us started, Convergent Performance will fund, develop, and deliver a worldwide celebration and online symposium on the past, present and future of these doggedly persistent men and women who "keep 'em flying."
It's time to sing about these unsung heroes of our industry. Who's with me?
It's Time to Sing About Our Unsung Heroes
This year is all about you!
To show our gratitude to our Aviation Mechanics, here are free posters on us!
Follow us on social media for monthly updates on The Year of the Aviation Mechanic :